Mobile games worth playing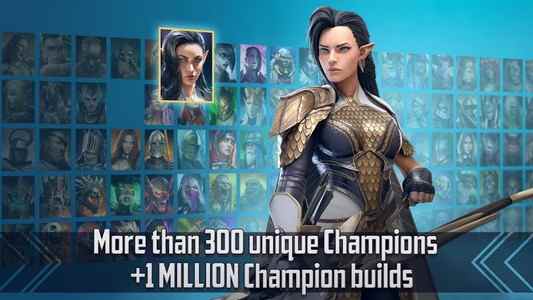 Our mobile phone can do so much more than call someone or send them a text message.

It is a great source of entertainment and can be used to watch movies or even play games.

Each year we get a better equiiped phone model that has better graphic cards, more RAM memory or bigger display to make watching movies or playing games even better.

This time we would like to show you two of our favourite mobile games, that we think you will enjoy.

First one comes from Moon Studios and is called "Coin Master"

It is a very simple and easy game that you can enjoy with your friends and family.

The main goal of this game is to build cities using the money you win in a slot machine.

The cool thing however is that you not only win your money, but you can also steal it from your friends or even attack their cities and take their money.

It is a lot of fun, but watch some of your friends might get angry.

The second title comes from Platinum games and it is called "Raid Shadow Legends".

This one is a bit different but it shows the full potential of mobile games when it comes to the graphics.

Raid looks amazing and can be played not only on a mobile device, but on a PC as well.

The gameplay is based on building a team heroes who fight monster and evil in order to save the world.

However there is more to it than killing bad guys. You must also think about choosing the best heroes, giving them better equipment and helping other players.

It is a ton of fun and we strongly advice that you try this game right now. It is free and you have nothing too lose, just enjoy the great visuals that your mobile device can provide.

Both games can be downloaded for free and are available right now.